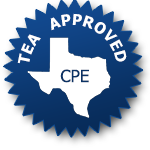 GREAT NEWS!
Confer
®
Mentoring is now an approved program for the State of Texas AP/IB incentive reimbursement, like AP
®
Summer Institutes (APSI), under the
TTR guidelines
. Pre-AP
®
and AP
®
teachers attending the Confer Mentoring Institute will receive up to $450 reimbursement from Texas Education Agency.
For a complete list of Confer courses for the 2014-2015 school year, CLICK HERE
Stacey McMullen, AP® Calculus Catalyst Mentor, and Lauren Stevenson, AP® Calculus Master Teacher Candidate, share their thoughts about how the Confer Mentoring® program compares to attending a one-day or four-day training.
Confer Mentoring Has A Proven Record of Success for Educators
Since 2010, the Confer® Mentoring Program has provided training, mentoring, and classroom support for Pre-AP® and AP® teachers by matching experienced, recognized, and successful master teachers with first-year teachers, experienced teachers who are assigned to teach Pre-AP® and AP® for the first time, and veteran teachers seeking new strategies and techniques for today's classroom.
Here's how it works:
Always forging new ground and providing innovative options for overloaded but industrious teachers, CerV's Confer Mentoring Institute offers courses with recognized trainers and downloadable resources during the school year via monthly webinars and one-on-one follow-up phone or video conferences.
Each course offered is comprised of
Small groups of eight to ten candidates per Catalyst™ Mentor in a specific course
90-minute, regularly scheduled video conferences that provide guided training in a collaborative setting
An individual candidate/mentor conference per month
A year-long pacing plan on proven, subject-specific content
A proprietary web portal for TEA and district documentation, resource sharing, and progress tracking
Up to $450 reimbursement through the TEA AP/IB Teacher Training Reimbursement Program. More Info

"Although I came into the program feeling wary of the efficacy of mentorships, being paired with my mentor turned out to have the biggest impact on my success as a first year teacher. She boosted my confidence and helped me discover a greater depth of joy in Teaching." - Emily Sherwood, Uplift, Dallas, Texas

"I've really enjoyed the Confer experience. At first, I was not so optimistic. I thought no one could help me since I have 13 years in the classroom and 6 years teaching AP. I was wrong." - Daniel Candioto, Uplift, Dallas, Texas

"The best human resource I have received in my teaching career is my Catalyst™ Mentor. There is no better way to get access, resources, insight, and support about the AP Program. I feel that working with my mentor has made me a better, more effective AP Chemistry teacher!" - James Appiah, Houston ISD, Houston, Texas