Confer Mentoring is capable of being commissioned via foundation grant to a single campus, district, or statewide. Specific subjects and mission-based initiatives have proven to be overwhelmingly successful with teachers and classrooms since 2010.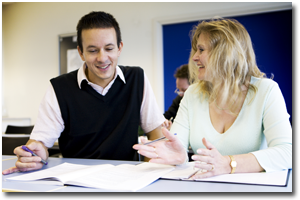 The power of collaboration and shared experience is key in the modern classroom. Teachers from all subject areas gain exponential insights when paired with a seasoned and successful advisor. Countless challenges face educators as they enter the classroom for the first time, progress to a different course in a subject area or an Advanced Placement® classroom, or achieve a departmental or vertical team leadership role.
The Confer® Mentoring Program has pioneered the process of pairing educators with experienced master teachers who have strong track records of success in the classroom. Catalyst™ Mentors are also recognized professional learning consultants and presenters who understand approaches to adult learning for maximum benefits.
Beginning with a west Texas school district in 2007, Confer® has produced unparalleled results in increased student achievement, stronger standardized scores, and reduced staff turnover. The Confer® program covers an entire school year, pairing a Catalyst™ Mentor with a Master Teacher Candidate, so named to inspire and set the bar in achieving Master Teacher status. The program begins with an initial face-to-face meeting to discuss challenges, goals, historical pitfalls, and successes.
The Catalyst Mentor then develops a customized, year-long Pacing Plan built on proven, subject-specific content and supported by timelines, milestones, and evaluation points. Structured around a proprietary software suite, Confer allows the Mentor, Candidate, Administrator, and Sponsoring Foundation to observe and obtain real-time updates on the status and the
progress of the mentoring relationship.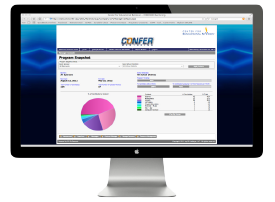 Once the Pacing Plan is created, the Mentor and Candidate meet weekly via phone or web-based video conferencing for advanced collaboration sessions. The pair work through unique classroom challenges, creation or revision of a syllabus, lesson plan development, project-based learning ideas and implementation, classroom management strategies, engaging activities, assessment techniques, opportunities for motivation, and high-stakes testing preparation. Each session is documented via the Confer Dashboard with the Pacing Plan's objectives, goals, tasks, and resources guiding the discussion. Documents are shared and posted with milestones and tactical updates for detailed progress. Shown here, the dashboard allows the team to drill down to the conversation level for clarity or review the process from an administration viewpoint. Many mentoring programs exist, some have adopted the Confer model, but only Confer has a strong and precise online pacing and accountability mechanism.
However, the main strength of the Confer Mentoring program is the relationship that is developed over the scope of pacing sessions and multiple on-site visits. In a day and age where educators have access to multitudinous resources, Confer offers the Candidate an opportunity to learn strategies and techniques that would normally require a teacher several years on his own to learn through trial and error.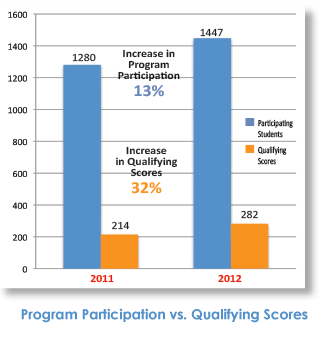 Over the course of the program, improvements in classroom performance have exceeded 25% and continue to rise year-over-year. For example, Tascosa High School in Amarillo, Texas has conducted the Confer Mentoring program since 2008. Confer has experienced success in Texas districts such as Amarillo ISD, Austin ISD, Birdville ISD, Carrollton-Farmers Branch ISD, Dallas ISD, Houston ISD, Lubbock ISD, McAllen ISD, Mesquite ISD, Pasadena ISD, Pharr-San Juan-Alamo ISD, and South Texas ISD. Confer also works with schools in New Orleans, Louisiana through Tulane University's Scott S. Cowen Institute. Charter schools such as KIPP and Uplift Education in Houston and Dallas, respectively, have also realized the value of mentoring as a professional learning option for teachers.
Foundations supporting a Confer Mentoring Program are able to customize to specific states, cities, districts, or campuses. Foundation programs can be developed for specific initiatives based upon the mission of the sponsoring organization. Selected previous programs have included Advanced Placement®, College Readiness, Educational Technology, and End-of-Course Test Preparation; Confer Mentoring adapts to a wide variety of course and professional requirements, yet are adaptable to all teacher's needs.


For information about how to commission a Confer program or to request information about Confer, please CLICK HERE.