Countless schools have rushed to obtain government or private grants to acquire technology for the classroom without substantive regard for the professional learning of educators. Over 2 million tablet computers were placed in classrooms in 2011 with less than 10% of educators receiving adequate training and resource tools to fully integrate existing or new curricula. As a result, tablet, laptop labs, and mobile carts become nothing more than a simple Internet browser viewpoint and negate the true benefit of technology in the classroom.
EdTech, a division of Center for Educational ReVision, with its vision geared toward blended learning environments, provides public, private, and charter schools, as well as rural and urban districts with programs to assist educators in the proper and effective use of technology in and out of the classroom. Blended learning is a formal education program in which a student learns at least in part through online delivery of content and instruction. In addition, a blended learning environment allows the student to have some control over time, place, and/or pace, and at least in part at a supervised brick-and-mortar location away from home. Therefore, teachers are becoming facilitators of personalized instruction, and now, more than ever, they are able to facilitate the critical standards of learning through a combination of face-to-face interaction, small-group collaboration, and digital support. However, they must be provided with the time and professional learning to change the way they have taught in the past. Teacher-led instruction is still an integral component of the blended learning environment; however, pacing and rotation methods that combine teacher-led instruction with project-based learning and digital content are new to educators, and EdTech provides educators with the tools to integrate those methods.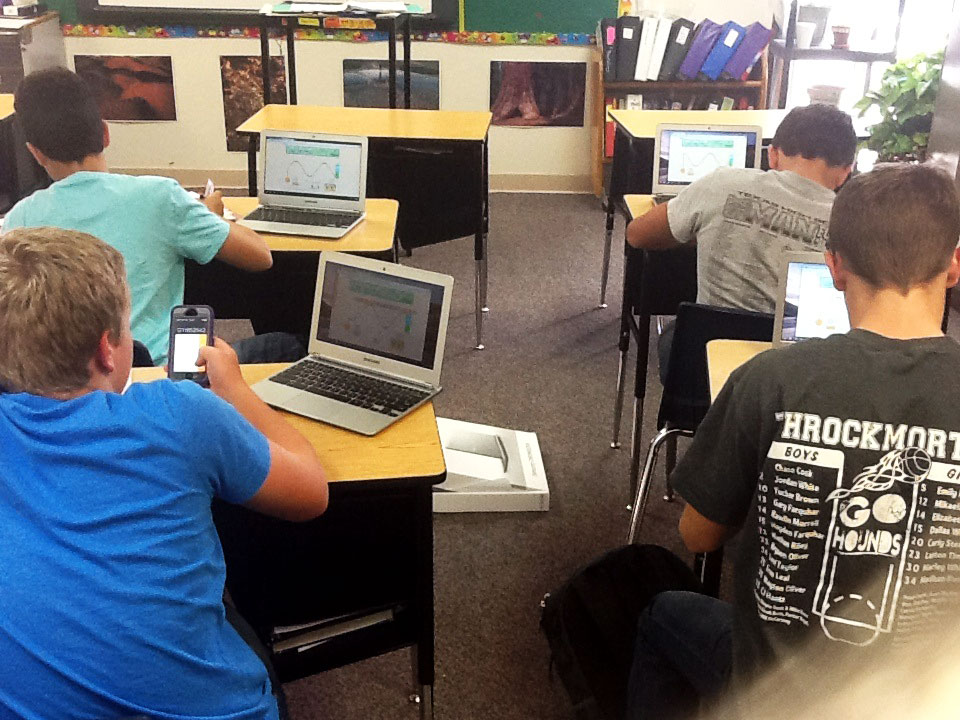 Forward-thinking foundations seeking to promote and integrate student-centered approaches to learning rely on CerV® to customize, develop, and deploy educational technology programs for teachers and their students. Existing programs are available for immediate grant application to enhance the infrastructure, hardware, software, and most importantly, professional learning in educational technology programs for rural and urban districts, as well as charter schools in order to compete with media rich and savvy educational environments.